If you are a new patient…
We do not need a referral letter to treat you – most of our patients refer themselves for therapy. To ensure that your General Practitioner (GP) is kept informed, and with your permission, we send a summary of your treatment to them.
Referrals are also accepted from any health professional or social worker.
Depending on your circumstances, and only with your permission, we can also work closely with your family, GP, hospital consultant, social worker, or any other professionals who are involved in your care.
All new patients will have an initial remote video or telephone consultation with Nikki. This allows us to start your assessment, so we have all the information that we need before you come in for your face to face treatment. It is also a time for Nikki to explain to you how our treatment works, and to be able to answer any of your questions. 
This consultation normally lasts around 30 minutes, but you will have as much time as you need to discuss your treatment plan. It costs £20, which is payable by bank transfer – details will be emailed to you at the time of booking.
Before your remote consultation, to save time during your assessment, we ask you to please complete our online 'New Patient Form'.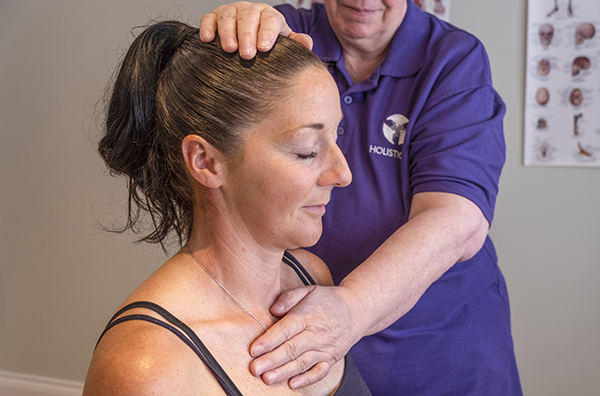 Please call us on on the number above, or contact us, below, if you would like any more information. We would love to help you.
Your initial treatment will last for a minimum of one hour and will include a full assessment of your condition and hands-on treatment.
Subsequent appointments can last longer than an hour on request, you can discuss this with your therapist if you wish to.