1 loyalty stamp for every paid treatment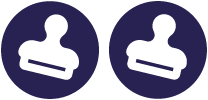 2 loyalty stamps for every paid double therapist treatment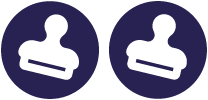 2 loyalty stamps for every new patient you refer that comes for treatment
Once you have collected 19 stamps your next treatment is free. This free treatment is worth £72
If you refer a new patient to us who attends for treatment, you will receive a £10 treatment voucher in addition to your Loyalty Card referrer stamps.
If you have come to us for treatment during your pregnancy, your baby will receive a free half hour session (up to 3 months old).
Free treatment for all babies up to the age of 4 months. 
We have treated many babies after traumatic births and with conditions such as colic, reflux, torticollis, tallipes, head shape issues and breathing difficulties. It's so relaxing the babies we treat often fall asleep during treatment!
To book your baby in for a free treatment, please call us on 01279 718331.